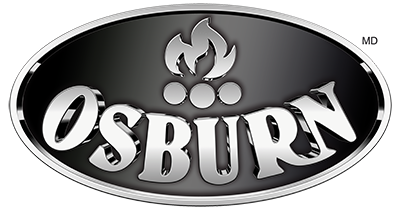 Stove Builder International Inc. (SBI) is the manufacturer of Osburn Wood stoves. The company based out of Canada is family-owned and has been producing high-quality residential heating products for decades. Their products are sold worldwide. The manufacturing of fireplaces and stoves began in 1978. The name of the company had been F.X. Drolet, Inc. from its beginning in 1875, but was changed to Drolet Stoves and Fireplaces after 1978. SBI produces heating products under several brand names, including Osburn.
Osburn Wood Stoves
Osburn is known for high-efficiency, EPA-certified wood stoves that are beautiful as well as affordable. Their wood stoves produce heat and have the added benefit of glass doors, allowing you to watch the fire burn. They add ambience to any room with their sleek style and bay windows for viewing the fire.
Choosing the perfect size for the room is important. A stove that is too large can produce too much heat. Conversely, a smaller stove may not produce the amount of heat needed to cover the space it is intended to heat. The different size fireboxes put out varying amounts of heat, so it is critical to select the size required to provide the optimum amount of heat.
Fireplaces
Osburn fireplaces also provide heat as well as beauty. The fireplace you choose can heat an area from 750 – 2500 sq ft., depending on the style. Affordable and EPA-certified, Osburn fireplaces are manufactured to strict specifications and provide you with an efficient wood heating source along with an elegant focal point for any room in your home.
Call FireplacePro at 866-845-7845 for more information about Osburn wood stoves and fireplaces.