Direct Vent Gas Fireplace
Napoleon Direct Vent Gas Fireplaces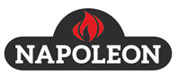 Napoleon offers a premier line of gas fireplaces. A Napoleon direct vent fireplace is a good choice for new construction or for adding a fireplace to your home. Direct vent gas fireplaces are perfect for almost any room in a home or business as they can be vented outdoors through a wall or through the roof. Direct vent fireplaces draw their combustion air from the outside and they also vent back to the same outside air. This unique combustion system prevents heat loss and drafts so that your gas fireplaces supplies you with warm, comfortable heat. Modern gas fireplaces are efficient and come in various sizes, shapes and styles – there is no doubt one that will match or highlight your decor. Check out the full line of Napoleon direct vent gas fireplaces!
Traditional Gas Fireplaces
Modern Linear & Horizontal Gas Fireplaces

Multi-Sided & See Through Gas Fireplaces
Linear & Horizontal See Through Gas Fireplaces

Majestic Direct Vent Gas Fireplaces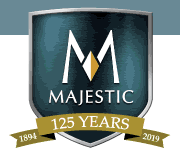 Majestic products go beyond their exquisite designs and quality performance; they are also safe, reliable, and built to raise the value of your home while keeping it efficiently warm and comfortable. Majestic has been a trusted fireplace brand for over 125 years, and FireplacePro is proud to be an authorized distributor of Majestic products to all of the United States. Shop fireplaces from a trusted brand like Majestic and let FireplacePro deliver it safely and promptly to your home.
Majestic direct vent gas fireplaces offer traditional and contemporary designs that bring elegance and comfort into your home. The split logs inside the fireplace are a beautiful detail that, when combined with the bright flames and burning embers, accentuates the luxury of your home to create a relaxing atmosphere. Since 1894, Majestic has been producing quality wood and gas fireplaces known for their stunning looks and durability.
Traditional Gas Fireplaces
Linear & Contemporary Gas Fireplaces