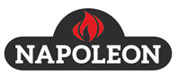 Convert your drafty existing fireplace  into an efficient gas burning fireplace.   A direct vent gas insert is the perfect solution to improving your heating efficiency and giving you a warmer

home. Napoleon has several gas inserts available, including traditional or contemporary designs, that will complement your home décor. All Napoleon's Direct Vent Gas Fireplaces offer superior heating solutions with the convenience of turning your fireplace on or off with a remote control.  Make your home cozier and save on energy costs by installing a gas insert.
Napoleon Natural Vent Fireplace Inserts
Majestic Direct Vent Gas Fireplace Inserts
1)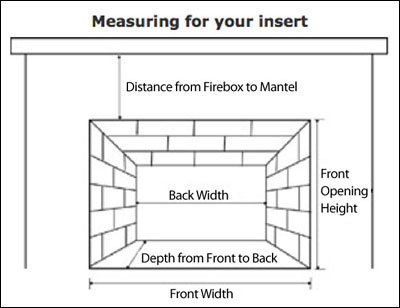 Measure the opening size of the fireplace (height & width) plus the depth of the firebox, and back width of the firebox.
2) Also need chimney height.