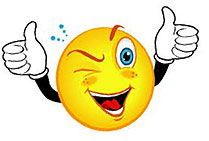 Just wanted to let you know how happy we are with our new firebox and log set.  Everything fit perfectly within our old mantle. Thanks for all your patience and help in choosing the right set.
The McHenrys, Hampton Bays NY
Hey Dave,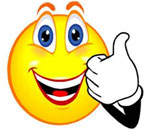 THANKS AGAIN FOR ALL YOUR HELP! I don't believe I've met anyone as helpful as you have been in our process of looking for a unit to replace our old one.
Ann, San Francisco, CA

We were on a very tight budget and didn't think we could afford a high quality fireplace.  I am so glad we called.
Penny – Colorado Springs, CO

I had a lot of questions and the experts at Fireplacepro took the time to walk me through things step by step.
Jeff – Minden, NV


We shopped everywhere and you had the best prices…. by far.
Ted & Julie, Pequot Lakes, MN

You guys have the best prices, great technical staff and customer service.  I am truly impressed!
Jason K., Baltimore MD

I still can't believe the great deal we got by calling!  I've already told lots of friends about you.
Missy B., Phoenix AZ

We purchased three fireplaces for our new home from you. Fireplacepro.com gave us the best package deal. Glad we called.
Dale K., Phoenix AZ

I had a lot of questions and the experts at Fireplacepro.com took the time to walk me through things step by step.
Jeff R., Minden NV

You have the best prices we found anywhere.  One call and we got it all!
Allen C., Austin TX

My  husband thought I was crazy shopping online until he saw how much money we saved by calling Fireplacepro!
Sara J., Los Angeles CA

We love our LHD50 Napoleon and we are so glad we called!  Thanks Fireplacepro, you saved us tons of money!
Felix R., Brooklyn NY

I called today and spoke with Dave. He was very knowledgeable about your products and accessories and helped me find the perfect package deal. He was kind, courteous and did a gentle upsell on the blower unit and remote which I bought. From start to finish under 15 min to complete the order. He is very mellow and made me feel I was speaking with a neighbor about how much he liked his new fireplace. He said once or twice, "you are going to be real happy with this fireplace" which reduced my dissonance, As a business owner who has a frontline call team I just wanted you to know he is a keeper!
Chris, San Francisco, CA