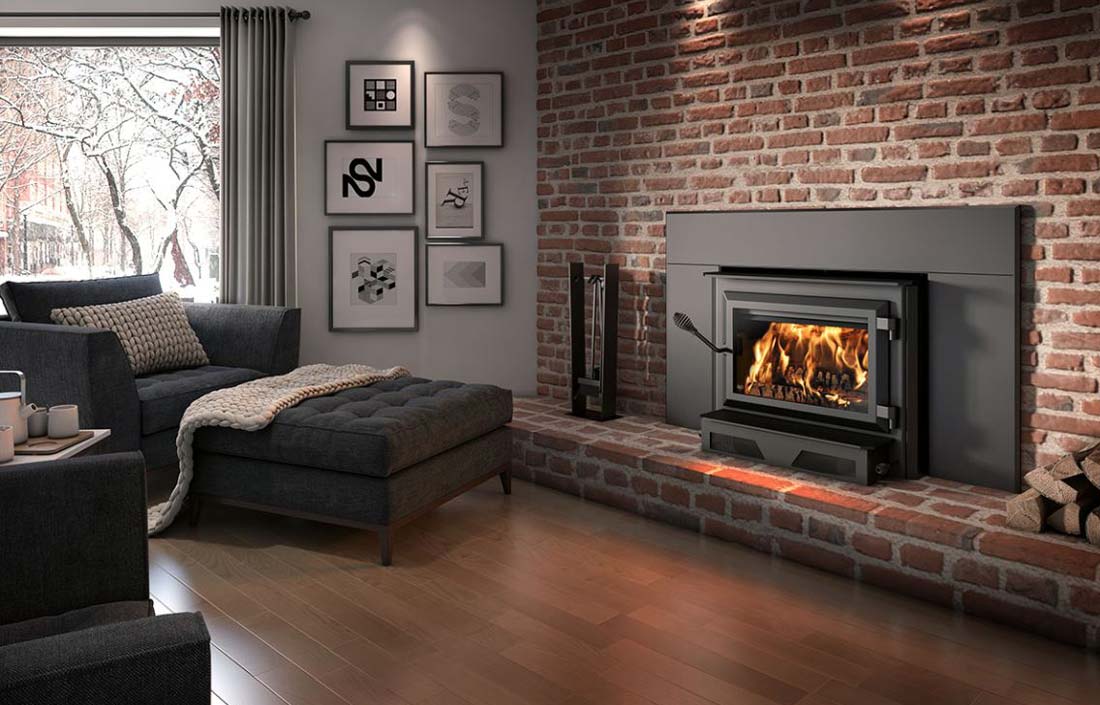 Ventis HEI240 Wood Fireplace Insert – MSRP $2,499
***Call 866-845-7845 for our low price***
Free Shipping!
Ventis HEI240 Wood Fireplace Insert
The large Ventis HEI240 wood burning fireplace insert features a single cast iron door with a generous viewing area. Heat up to 2,100 square feet with while enjoying all the sights and sounds of a wood fire by utilizing the optional fire screen. The HEI240 includes a

144 CFM quiet blower to maximize heat output into the room. EPA certified with average particle emissions at 1.54 g/h and a 77% efficiency rating. Update your existing wood burning fireplace and bask in the warmth of a wood fire once again.
Model VB00012
Minimum opening: 28-7/8″ W x 23-3/8″ H x 15-3/4″ D
Vermiculite baffles
77% efficient
EPA rating: 1.54 g/h
75,000 BTU maximum with seasoned cord wood
Recommended heating area: 850 – 2,100 sq. ft.
8-hour burn time
High-efficiency EPA certified appliance
Bottom louvers
Firebox lined with refractory bricks
Stainless-steel secondary-air system improves gas combustion
144 cfm quiet blower included
Maximum log length 20″
Non-catalytic combustion
6″ flue diameter
Firebox volume 2.4 cu. ft.
Large single door
Ceramic glass with 16-7/8″ wide x 10-1/4″ high viewing area
Unit dimensions: 28-1/2″ wide x 22-7/8″ high x 26-3/4″ deep
Rigid fire screen optional
Required Options for the Ventis HEI240