Horizon Wood Fireplace by Osburn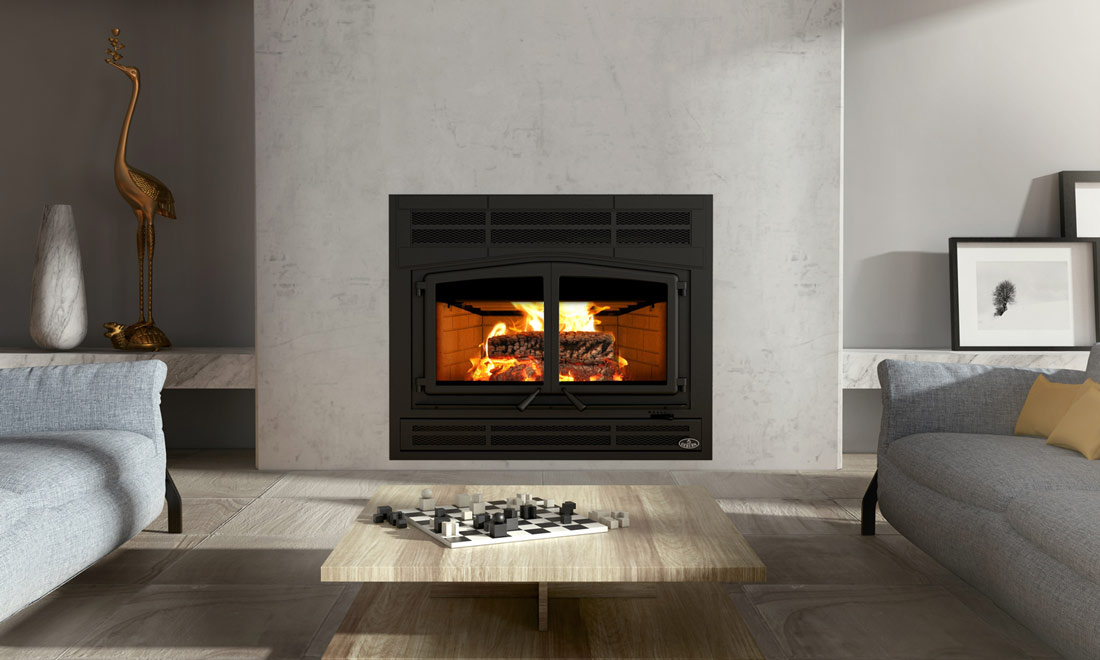 Osburn Horizon as shown with faceplate and refractory brick panels: starting at $6,499 *
Free shipping in the contiguous 48 states
Call us or you'll pay too much!
Clean design coupled with efficient heating for large spaces make the Osburn Horizon wood fireplace the simple solution for your wood heating needs. This large fireplace holds an impressive 60 lbs of wood in its 4.28 cubic foot combustion chamber capable of 10-hour burn time. Glass doors complete the fireplace increasing efficiency and heat production.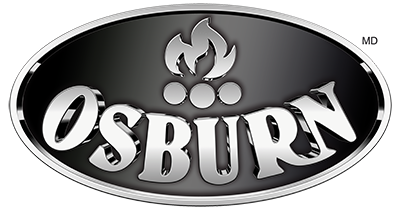 Prairie style faceplate
Classic moulded refractory brick panels
4.28 cubic foot firebox
Up to 95,000 BTUs
Outside air intake
Premium 176 CFM blower included
Meets EPA 2020 requirements with emissions as low as 1.6 g/hr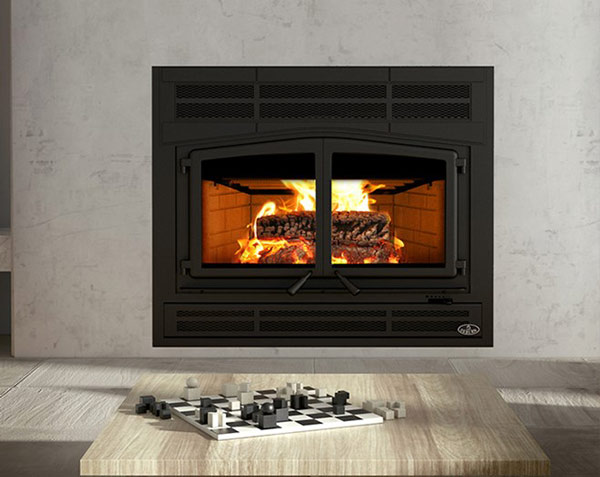 Osburn Horizon Wood Fireplace Components and Options
Required Components and Options for the Horizon Wood Burning Fireplace

Faceplate and Refractory:
Additional Options for the Horizon Wood Fireplace
Osburn Horizon Wood Burning Fireplace OB04010 Specifications
Horizon Wood Fireplace – OB04010
| | |
| --- | --- |
| Overall Appliance Width: | 50-3/4″ |
| Overall Appliance Height: | 43-3/8″ |
| Overall Appliance Depth: | 31-3/4″ |
| Door Opening: | 33″ x 12-3/4″ |
| Recommended Heating Area*: | 1,000 – 2,800 sq. ft. |
| Maximum Burn Time*: | 11 hours |
| Maximum Log Length: | 25″ Over Width |
*Recommended heating area and maximum burn time may vary subject to location in home, chimney draft,heat loss factors, climate, fuel type and other variables. The recommended heated area for a given appliance is defined by the manufacturer as its capacity to maintain a minimum acceptable temperature in the designated area in case of a power failure.
Osburn Horizon Wood Fireplace Manual and Literature