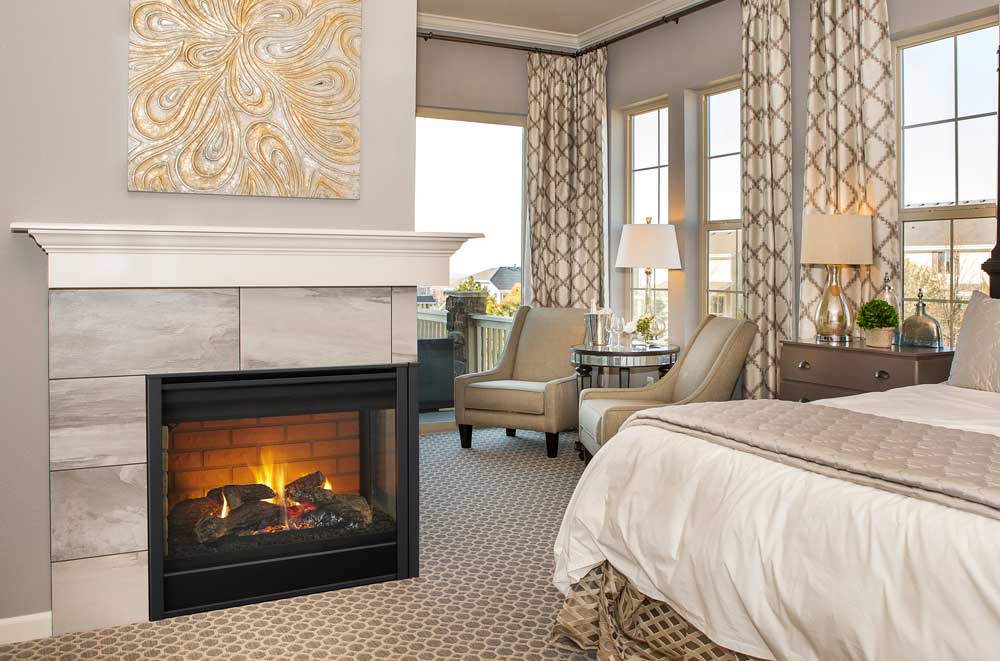 Corner: suggested list price starting at $4,059*
Free shipping in the contiguous 48 states
Call us or you'll pay too much!
Corner Series Gas Fireplace by Majestic
Expand your fireplace views with a Majestic Corner Series gas fireplace.  With front and side views and a traditional brick interior, the corner fireplace invites you to relax and enjoy the views.
Right or Left Corner models
Traditional style log fire
Add an IntelliFire Touch remote control for convenience
Fan optional
Compare to Heat & Glo Corner and Heatilator Corner
Majestic Corner Series Fireplace Features and Options
Required Options for the Corner Series Fireplace

1) Must choose non-operable front (1 front and 1 end panel required):
Additional Features and Accessories for the Corner Series Fireplace

IntelliFire™ Touch RC400 Touchscreen Remote Control (Option)
Majestic Corner Series Fireplace Specifications
Corner 36 L/R-COR – RCOR-DV36IN  LCOR-DV36IN
| | |
| --- | --- |
| Appliance Width: | 41″ |
| Appliance Height: | 40-7/8″ |
| Appliance Depth1: | 21″ |
| Appliance Rear Width: | 28-1/2″ |
| Framing Height: | 40-1/8″ |
| Framing Depth: | 22″ |
| Framing Front Width: | 42″ |
| Framing Back Width: | 42″ |
| Fuel Type: | Natural gas or liquid propane |
| BTU/hr Input: | 30,000 (NG); 29,000 (LP) |
| Heating Capacity2: | Up to 1,200 sq ft |
| Viewing Area: | 32″ x 21-9/16″ |
| Ignition System: | IntelliFire Touch |
Same specifications as Heat & Glo LCOR and RCOR
Same specifications as Heatilator GDCL4136I and GDCR4136I
1 Appliance Depth includes entire unit including depth of firebox and extension onto hearth.
2 This is a general guide, heating capacity may vary based on climate, home efficiency, location of the heater, and air movement in the room.
Heat output will vary depending on the type of fuel used. The flame and ember appearance may vary based on the type of fuel burned and the venting configuration used. Actual product appearance, including flame may differ from image shown. Refer to the owner's manual for complete clearance requirements and specifications. Product specifications and pricing subject to change without notice. For testing and listing information please refer to the owner's/installation manual.
Majestic Corner Series Manual and Literature