Manufacturer's Suggested Price:  $2359*


Napoleon Oakdale 1402 Wood Insert


The Napoleon Oakdale – 1402 wood burning insert is designed to be the perfect fit. This stylish wood burning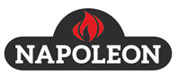 insert will bring years of cozy, warm heat to your home.  The Napoleon 1402 wood burning insert is easy to operate and you achieve clean burning fires and radiating comfortable heat with minimal amount of work and wood.
Required Options
Questions about required options?  We can help! 866-845-7845
1) Required Door (choose one)

Photos & Video
Let us design a Napoleon 1402 Wood Insert for you.  Call us at 866-845-7845!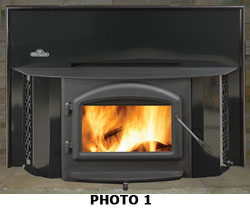 Available Accessories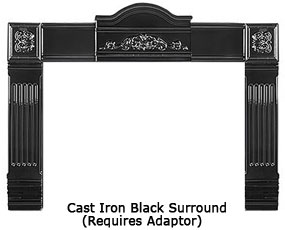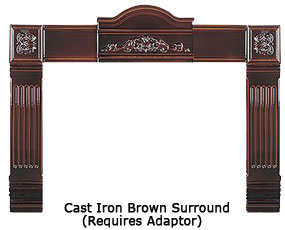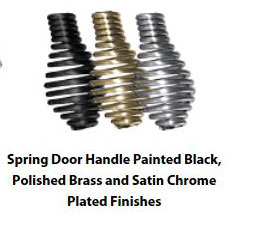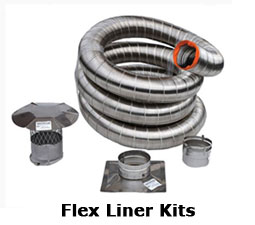 Product Information
The Napoleon 1402 wood burning insert  is a great energy saver!  This Napoleon wood burning insert offers easy operation, clean burning fires, radiating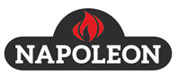 luxurious heat with minimal amount of work and wood, saving you precious time and money!Designed to be the perfect fit, the Napoleon 1402 will bring you many years of satisfaction.
Large viewing area through an elegantly arched cast iron door
Effective air wash in combination with high temperatures keeps the viewing glass clean
Insert finishes in painted black and porcelain enamel almond, black and green
Matching spring handles accompany door
Includes 2 "WHISPER QUIET" heat circulating blowers
Economical 6″ flue assures you of efficiency and cost saving installations
Secondary air tube insulated with ceramic fibre and protected with a stainless steel cover plate ensures complete combustion
Cool room air is circulated around the firebox, heated and returned to the room

Non catalytic high tech design eliminates the need for a deliBiomass Tax Creditcate ceramic catalytic combustor which can deteriorate over time

The easy operation of a single lever burn control regulates primary and secondary air, establishing a perfect mixture and providing a clean burn
Complete with standard flashing/surround and trim to cover fireplace opening up to 32″H x 44″W
Doors are sold separately
Product Manual/Specifications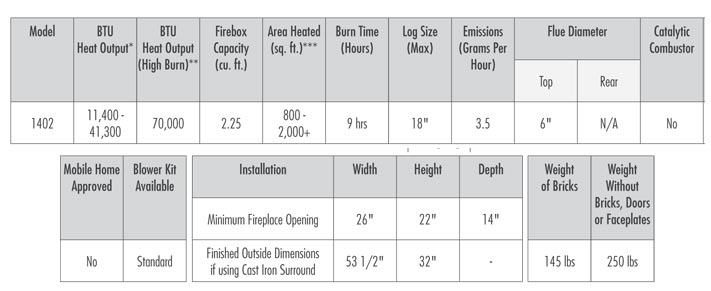 Burn figures may vary with individual conditions such as floor plan layout, insulation value/heat loss of the house, geographical location and firewood used.
You  might also be interested in: