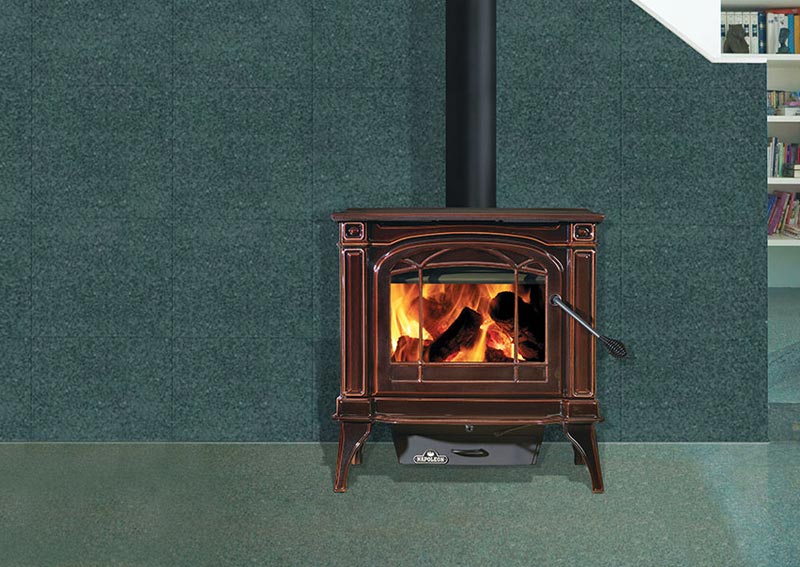 Manufacturer's Suggested Price:  $2,599* (in black)
Napoleon Banff 1100 – 1100C Wood Stove

Napoleon Banff 1100 Wood Stove – 1100C
The Napoleon Banff 1100- 1100C is a classic wood stove with a classic early American look. This cast iron wood stove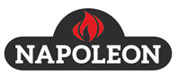 features advanced wood burning technology that provides you with the cleanest, most efficient heating experience. The Napoleon 1100C also features a solid cast iron design that boasts a European style, a decorative door with ceramic glass and a large view of the fire.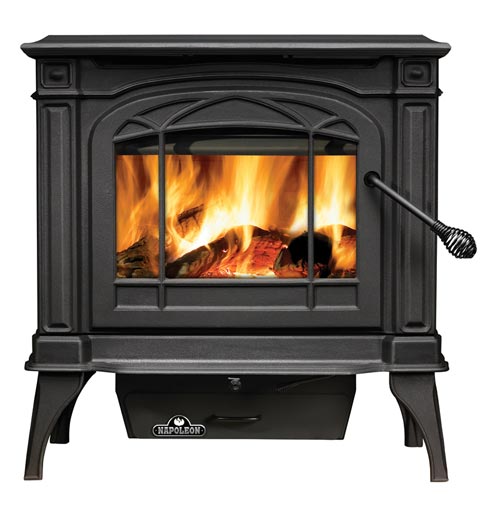 Required Options
Required Piping – Please call us to help figure out your piping needs.  866-854-7845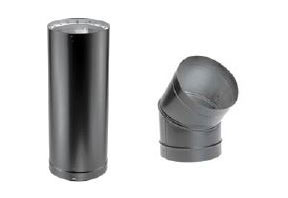 Photos & Video
 See a Napoleon 1100C Wood Stove you like?  Call us at 866-845-7845!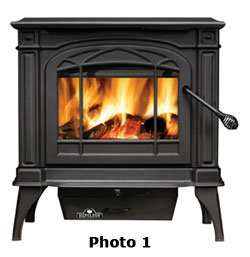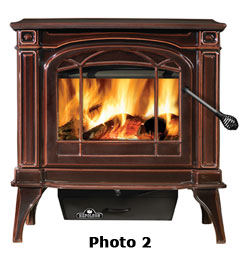 Available Accessories

 Product Information
The Napoleon 1100C has an early American look, a single door with concealed hinges, ceramic glass and a convenient ash pan.This wood burning stove is of solid European cast iron design and an efficient wood burning technology. This classic stove will add a touch of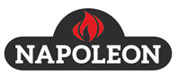 elegance to any room. The Napoleon 1100C is the perfect wood stove for those wanting a reliable heating source year after year.
EPA (Environmental Protection Agency) approved with emissions as low as 4.1 grams per hour and 69.8% overall maximum heating efficiency – more heat with less fuel.

The easy operation of a single lever burn control regulates primary and secondary air establishing a perfect mixture & clean burn

Primary "bottom air feed" assists in cold start ups and to revive a small, dying fire

Large viewing area through an elegantly arched Early American cast iron door

High heat ceramic glass provides a safe, unobstructed view of the fire

Effective air wash in combination with high temperatures keeps the viewing glass clean

Fully refractory lined firebox, similar to a kiln maintains the interior temperatures necessary to achieve low emissions

Ash dump with self closing door is readily accessible.

Concealed hinges
Product Manual/Specifications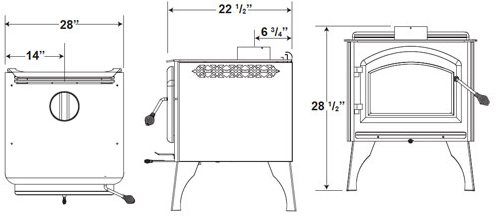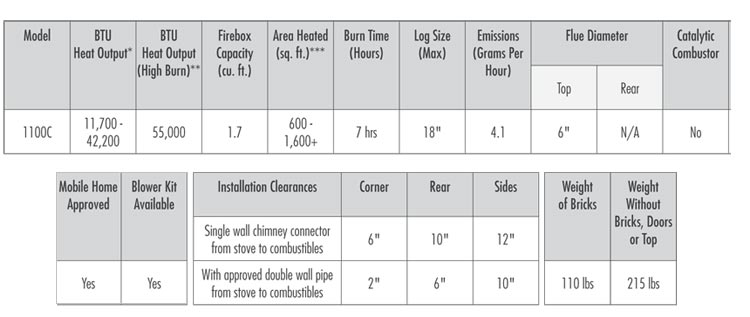 FireplacePro – Your Fireplace Store!