Napoleon ECO Pellet Stove – NPS45
The Napoleon Pellet Stove – NPS45 Eco Stove gives you uncompromising pellet performance year after year with the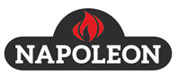 comfort of knowing you have selected a product made with true craftsmanship and advanced technological innovations. The freestanding stove provides Zone Heating furnace performance and a reliable heating source.

Required Options
Questions about required options?  We can help! 866-845-7845
1) Required Door w/Safety Screen (choose one)

---
2) Required Piping  – Questions about piping?  We can help! 866-845-7845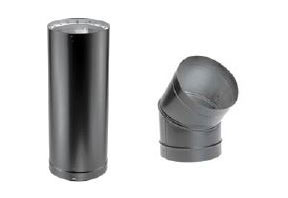 Photos & Video
See a Napoleon Pellet Stove you like?  Call us at 866-845-7845!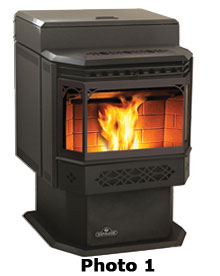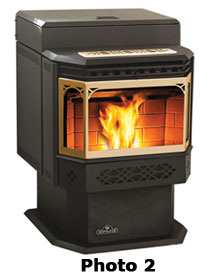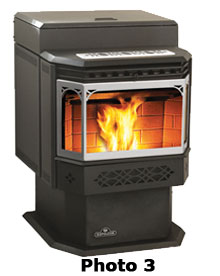 Available Accessories

Product Information
The NPS45 Pellet Stove combines Napoleon's superior pellet performance with the convenience of complete automation. The NPS45 has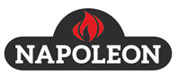 a purge cycle which automatically cleans the burn pot of residue at start-up, shutdown and every 60 minutes, substantially reducing the frequency of cleaning cycles.
For maximum comfort, the NPS45 allows for convection blower adjustments, no matter what the heat setting is at
Flashing light warns you when fuel is expended
Fine-tuning adjustment modifies combustion air and/or pellet feed rate to the burn pot to compensate for poor quality pellets and/or venting variances
Purge cycle (on start-up, shutdown and every 60 minutes) cleans the burn pot of residue depositing it in the ash pan
From 8,000 to 40,000 BTU's (may vary depending on pellet quality)
Concealed, large capacity ash pan
FAILSAFE™ auto ignition and auger system allows you to start the fire quickly and easily
Large 55 lb, easy-loading hopper for up to 55 hours of continuous, trouble free operation (55lb capacity allows for a full 40lb bag of pellets to be added while 15lbs still remain in the hopper, eliminating the inconvenience of partial bags)
Easy to access, automated control panel
3″ or 4″ pellet vent
Product Manual/Specifications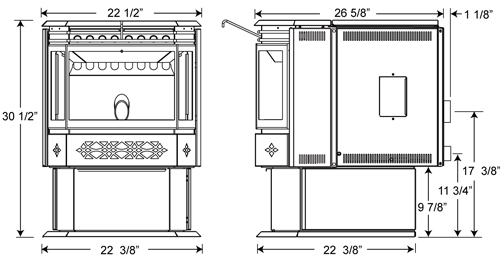 *Small pellets will increase or decrease the stated burn rates and burn times. Differences of +/- 20% may occur depending on fuel quality.
**Figures may vary with individual conditions such as floor plan layout, insulation value/heat loss of the house and geographical location.
FireplacePro – Your Fireplace Store!