Manufacturer's Suggested Price:  $1,899
Napoleon NEFBD50HE CLEARion Elite See-Thru Electric Fireplace

Napoleon CLEARion™ Elite See-Thru Electric Fireplace – NEFBD50HE
Stand out with the Napoleon CLEARion™ Elite See Thru Electric Fireplace. The first see through electric fireplace now offers privacy modes allowing you to change from transparent to opaque anytime. Each side may utilize different heat settings,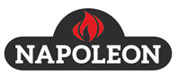 each with its own remote control. Multiple flame and ember bed color options combined with your choice of media creates a unique and relaxing experience.
The first truly see through electric fireplace
Instantaneously switch between transparent, semi-transparent and fully opaque views with privacy glass
Up to 9,000 BTU's and 3,000 watts
Created with patented technology
Viewing area: 12″h x 43 5/8″w per side
Warms up to 800 sq. ft.
Can be hardwired to 120V or 240V
Fifteen ember bed colors include orange, red, blue, yellow, green, purple, sky blue, purple-red, white, pink, yellow-green, ice blue, orange-red, light green, and magenta, plus an autocycle setting
Flames in blue, orange or multi-color
Five different flame speed options
Log set with topaz glass embers and crystal media included
High intensity LED lights to provide day or night intensity and require no servicing
Full feature remote control included (controls flame speed, color, brightness, blower, heat output, and timer)
Two thin black powder coated surrounds included, one per side
Optional black and stainless steel thick depth surrounds available for installations into a double 2×4 wall
Optional stainless steel surrounds available for installations into a 2×8 wall
Photos & Video of the Napoleon CLEARion™ Elite See Through Electric Fireplace
See a Napoleon CLEARion See-Thru Electric Fireplace you like?  Call us at 866-845-7845!
Features of the CLEARion Elite See Through Electric Fireplace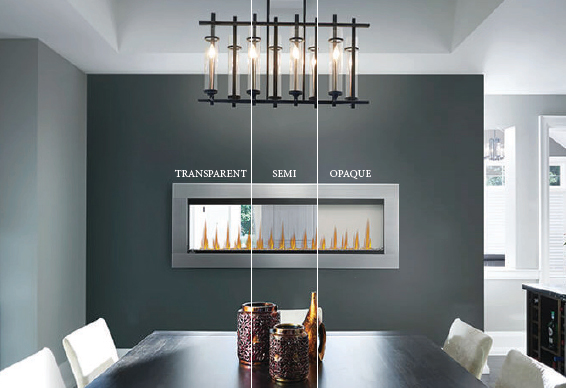 Options for the CLEARion Elite Electric Fireplace
Product Manual/Specifications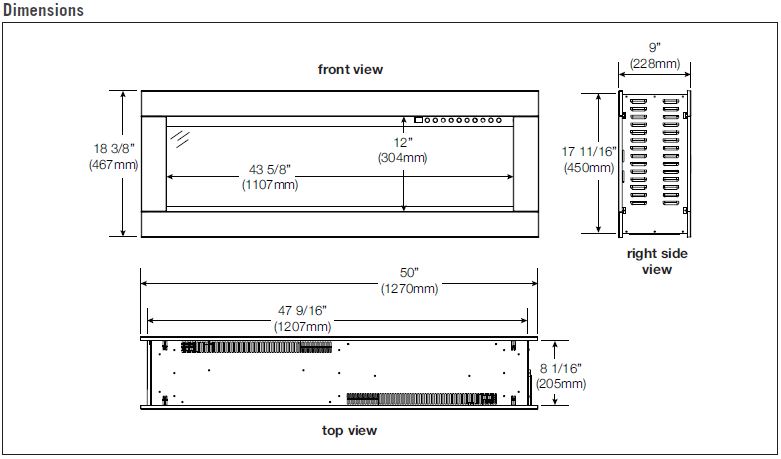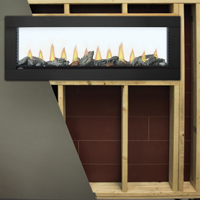 FireplacePro – Your Fireplace Store!