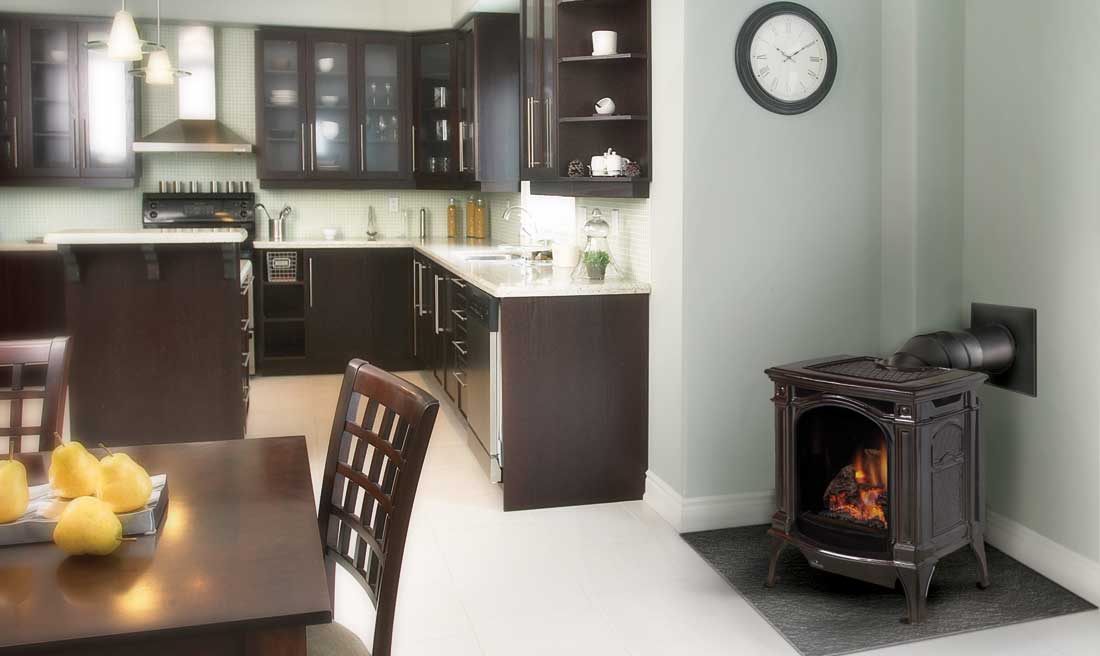 Manufacturer's Suggested Price:  $3,049* Black
($3,419 porcelain majolica brown, shown)
Napoleon Bayfield – GDS25 Direct Vent Gas Stove

Napoleon Bayfield – GDS25 Direct Vent Gas Stove
The Napoleon Bayfield – GDS25 is not only a decorative gas stove, but the built-in secondary heat exchanger provides excellent heating efficiency and heat retention. This gas stove also features a cost saving electronic ignition with battery back-up, 50% flame/heat adjustment, ceramic glass, standard on/off switch and an exclusive NIGHT LIGHT™ which creates a warm glow even when the stove is not operating.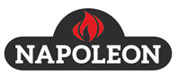 Required Options
Required Venting  – Questions about venting?  We can help! 866-845-7845
Please call us and we can help you determine the appropriate venting for your situation.
Photos & Video
See a GDS25 Fireplace you like?  Call us at 866-845-7845!
Product Information
Flame/heat adjustment for maximum comfort and efficiency
PHAZERAMIC™ burner system features a random flickering flame and realistic glowing ember bed
Realistic, ceramic fibre, light-weight molded PHAZER® log set for a natural wood burning look
An industry first – glowing NIGHT LIGHT™
Porcelain enamel finishes in Winter Frost and Majolica Brown
Painted finish available in metallic black
Safety screen included
Compact, easily accessible and user-friendly controls
Proflame II remote control included
Equipped with our 100% SAFE GUARD™ gas control system and convenient electronic ignition
Optional blower kit with variable speed and thermostatic control