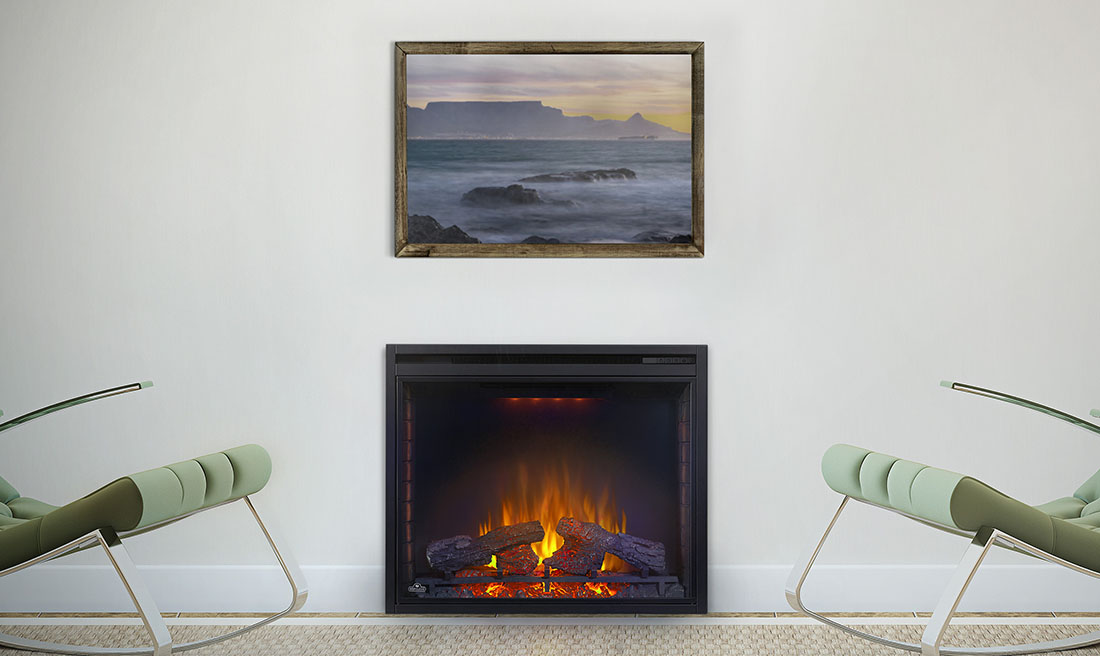 Manufacturer's Suggested Price:  $1,329
Napoleon Ascent Electric 33 Fireplace

Napoleon Ascent Electric 33 Fireplace
The Napoleon Ascent™ 33 Electric Fireplaces imitates the look of a traditional masonry fireplace but with all the convenience of simply plugging it in, sitting back and enjoying the heat and glowing log set! Napoleon's flame technology randomly adjusts the flame effect, color, height & speed creating the illusion of a true wood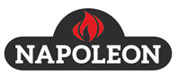 burning fire with a modulating ember bed for the realistic glow of burning wood. The ULTRA BRIGHT™ LED lights and convenient remote control enhance the allure of the Ascent™ 33 Electric Fireplace. Perfect for any room in a house, condo, apartment or office.
Ascent 33 Electric Fireplace Photos
See a Napoleon Ascent Electric 33 Fireplace you like? Call us at 866-845-7845!
Ascent 33 Electric Fireplace Features and Accessories
Features
Product Information
Fading logs and ember bed appear as a real "dying fire" when unit is turned off
Can be plugged in 120V or hardwired 120V/240V, producing 4,500 BTU's and 9,000 BTU's respectively and warms up to 800 sq. ft.
Non-reflective backing allows for optimal flame viewing and minimizes distracting room reflections
ULTRA BRIGHT™ high power/high intensity LED lights can be seen in both a day or night setting to accent the glowing logs and ember bed
NIGHT LIGHTS™ feature four color settings (blue, orange, purple, and clear) and can be used as one static color or rolling through the spectrum
WHISPER QUIET™ fan and heater with modulating control keeps your comfort level exactly where you want it
The modulating control features a timer and can be set to Fahrenheit (°F) or Celsius (°C)
Convenient remote controls the flame and ember bed intensity, blower and heat output, NIGHT LIGHT™ feature and timer
Easy access manual on/off switch
Easy to clean the glass with a hinged door system
Can be used in a mantel application or as a single built-in unit
Self trimming flange will complete the installation with no additional work or cost
Realistic brick panels, glowing logs and ember bed
Integrated self diagnostic LED light indicates when any issues arise
Ascent 33 Electric Fireplace NEFB33H Product Manual/Specifications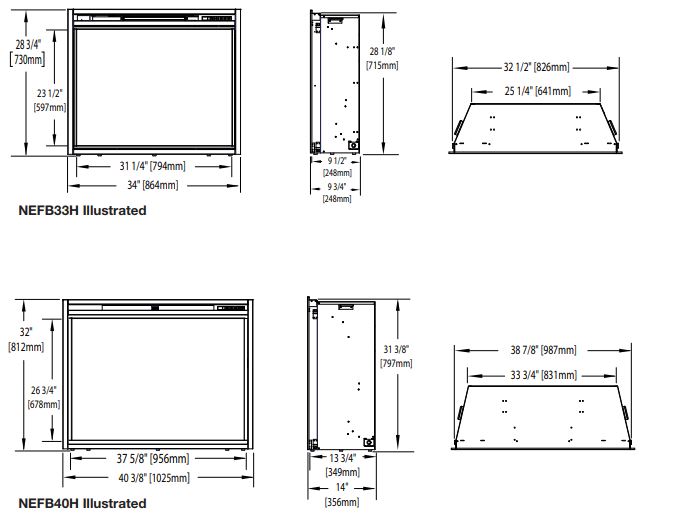 FireplacePro – Your Fireplace Store!