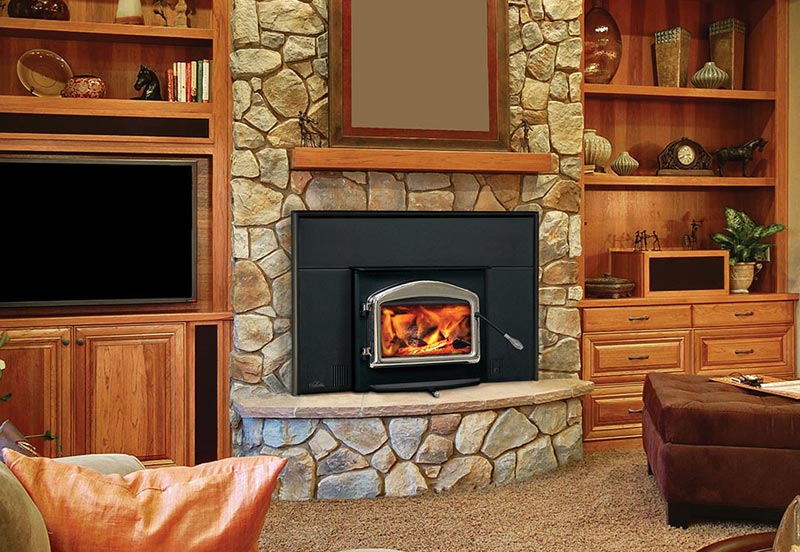 Manufacturer's Suggested Price:  $2,099*
Napoleon Oakdale 1101 Wood Insert

Napoleon Oakdale 1101 Wood Insert
The Napoleon Oakdale™ 1101 wood insert won a prestigious industry award for its unique design, which allows for flush mount or hearth mount installation in either a masonry or factory built fireplace. Featuring an elegantly designed full view single door, standard WHISPER QUIET™ heat circulating blower &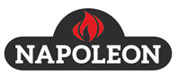 thermostatic sensor, this innovative design transforms small amounts of wood into large amounts of cozy heat. Customize your Oakdale™ 1101 wood insert with an optional cast iron surround kit that will enhance your décor.
Required Options
Questions about required options?  We can help! 866-845-7845
1) Required Door (choose one)

2) Required Surround (choose one)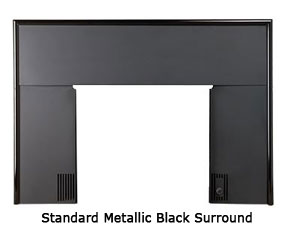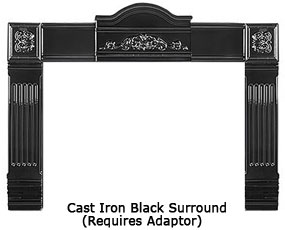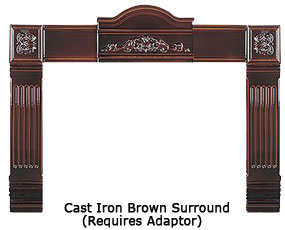 Photos & Video
See a Napoleon Oakdale 1101 Wood Insert you like?  Call us at 866-845-7845!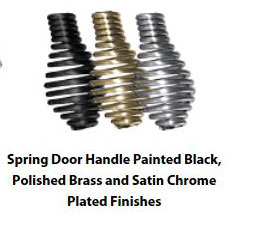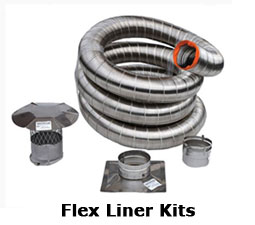 Product Information
Elegant arched cast iron door
Effective airwash in combination with high temperatures keeps the viewing glass clean
Economical 6″ flue assures you of efficiency and cost saving installations
Fully refractory lined firebox maintains the interior temperatures necessary to achieve low emissions and complete combustion
Cool room air is circulated around the firebox, heated and returned to the room
Non-catalytic high tech design eliminates the need for a delicate ceramic catalytic combustor which can deteriorate over time
The easy operation of a single lever burn control regulates primary and secondary air establishing a perfect mixture and providing a clean burn
Product Manual/Specifications

*To allow for shallow fireplace openings, insert adjusts up to 5″ – from 16-1/2″ to 21″ in depth.

*EPA (Environmental Protection Agency) rated BTU/h with softwood test fuel (for emissions only) – no refueling.
**Wolf Steel Ltd. own test results showing realistic BTU's using hardwood logs with regular refueling. Heat output will differ on chimney draft as well as type, moisture content and size of wood.
***Figures may vary with individual conditions such as floor plan layout, insulation value/heat loss of the house, geographical location and firewood used.
FireplacePro – Your Fireplace Store!